A powerplant for trade and industry.
An innovative flat-bed printer for all lines of trade and industry
A truly professional flatbed printer should deliver excellent performance in any line of trade and business.
This idea was the starting point for SEIKO Precision's development of the FB-900. Whether it's simple correspondence at general offices or heavy duty jobs in industrial environments, the versatile FB-900 will take everything in its stride - from a compact air travel ticket to oversized multipart forms, from thin paper to thick cardboard. Apart from printing all common forms of barcodes, this printer is also available in a special version incorporating a barcode reader. Options also include a rear push tractor and a single-sheet feeder holding 150 sheets. As for economy, it's good to know that a single ribbon cartridge will yield some 20 million characters. Designed for versatility, the FB-900 will live up to the most demanding requirements in transportation and logistics, financial institutions, manufacturing and retailing. If you are looking for a comprehensive solution to your printing needs, this unit definitely deserves a long, hard look.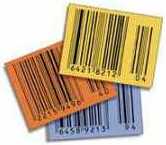 Barcode printing
The FB-900 will print the most commonly used barcode fonts including Industrial 2 of 5, Interleaved 2 of 5, Matrix 2 of 5, Codabar, Code 11, Code 39, Code 93, Code 128, EAN-8, EAN-13, UPC-A, UPC-E and Postnet.
Paper jam sensor, skew sensor for enhanced accuracy
Hand-fed documents are frequently misaligned on flatbed printers. The FB-900 uses a special sensor to detect misalignment and will simply return the misaligned document without printing on it. In addition, the paper-jam sensor ensures more reliable processing of continuous paper. It will immediately discontinue the printing operation when a problem is detected and post a corresponding message on the unit's LCD.
Automatic paper thickness setting and flexible paper paths
The FB-900 will automatically adjust the print head to the thickness of the paper. In multipart form mode, it can print an original plus up to eight duplicates (max.0.8 mm). The flatbed design means this printer is ideal for printing on cardboard and other inflexible materials too.
As for paper paths, the FB-900 gives you a wide choice as well. There are three paper paths when both tractors are used (the second tractor is optional), plus three manual feed paths and two paths when the optional single-sheet feeder is used. The automatic friction change provides a convenient method of switching to a different paper path.
AVD Computer Services Ltd
PO Box 5142
Reading RG7 1ZQ
Tel +44 118 988 7300 Fax +44 118 988 7301
Print Technology

24 pin impact dot matrix, bi-directional (text & graphics)

Print Speed

904 cps (SSD), 603 cps (Draft), 180 cps (LQ)

Page Throughput

590 pages per hour

Line Feed Speed

60 lines per second

Emulations

Epson ® LQ-2550, IBM ® 2391, HP® Rugged Writer 480 (PCL3)

Print Buffer

512 Kbytes (max)

Resident Fonts

Roman, San-serif, Courier, Prestige, Script, Gothis, OCR-A, OCR-B, Orator and Orator-S

Characters

Epson character sets, IBM code pages, HP character sets

Attributes

Italic, condensed, bold, double-strike, double-width, double-height, superscript, subscript, overscore, underscore

Multipart Forms

Original plus 8 duplicates

Ribbon Type/life

Special cassette type black Fabric ribbon #SBP-1051, 20 million characters (Draft mode)

Download

Epson 128 download characters, IBM 32Kbytes, HP 256 characters

Interfaces

Centronics Parallel and RS-232C serial, automatic selection.

Options: Coax, Twinax, Ethernet, Token Ring

Printhead Life

400 million dots per pin

Power Supply

AC 220~240V / 50 Hz

Power Consumption

40 W (standby), 160 W (self-test) 13 W (energy saver mode)

Dimensions

630 x 395 x 250 mm (WxDxH)

Weight

24 kgs

Paper feed

Push Tractor or Friction

Paper paths

Continuous paper Front feed top or rear ejection,

Continuous paper Rear feed (option) front ejection,

Single sheet manual feed Front insertion, front, top or rear ejection

Single sheet auto feed (option) Rear insertion, front or top ejection
Back to the Top